Our Rooms
Flexible and professional, refurbished to a high standard
We have four rooms in total, two are treatment/therapy rooms and two counselling/tutoring/consultation and meeting rooms...
In addition to the facilities we offer within our rooms, we have a waiting area where your clients can enjoy a complimentary cup of tea or coffee, and can relax either before or after their treatment or session.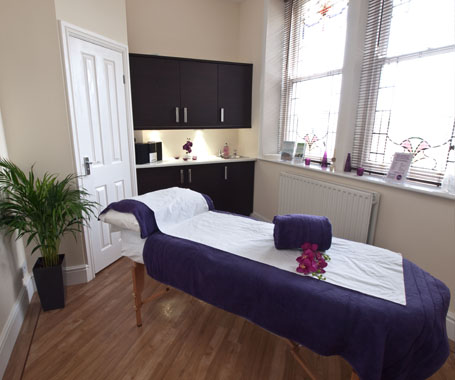 ROOM 1
An ideal room for anyone requiring a quiet, confidential space. It consists of 3 leather bucket chairs, small occassional table, water jug and clock.
ROOM 2
Has many uses, counselling, tutoring, consultations or for small group meetings or sessions and consists of a leather relaxation chair and footstool, a small occassional table, water jug and clock - and would be ideal for hypnotherapy sessions.
ROOMS 3 & 4
Both our treatment/therapy rooms are fully equipped and include: Therapy couch and stool, trolley, vanity unit, complimentary paper couch rolls, occassional chair, water jug and clock.
Room 4 can also be adapted to be used as a larger meeting room.